Steam Family Sharing it's a feature that has been around for some time, and fortunatelly most games on this platform supports it.
This feature allows you to share the game library of a Steam account with others on an authorized computer. In practice you can log-in with your account and play with your own save and unlock personal achievements even if you don't have these games. But it's worth mentioning that trading cards won't be dropped while playing a shared game.
For practical purposes, the accounts provided on this site come with Steam Guard previously disabled. So in order to get Family Sharing to work you need to re-enable this security feature first, otherwise you will receive this message.
Don't worry, this post will guide you through these steps.
When you purchase a game in our store, you receive two credentials. One has the user details to access the Steam account, while the others are the email credentials used to complete the registration.
Open Steam, then type the username and password to log in
When logged in, click at the top-left corner on the Steam tab to display the menu, then select Settings.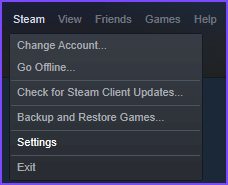 In the Account section choose Manage Steam Guard Account Security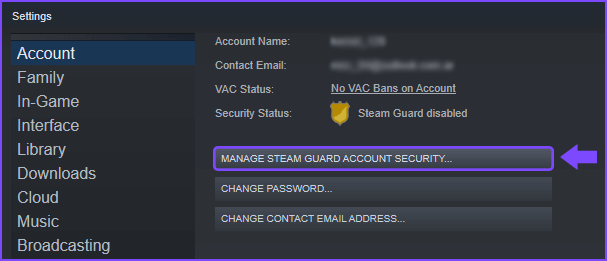 Then select the middle option to receive Steam Guard codes by email (will require you to re-login)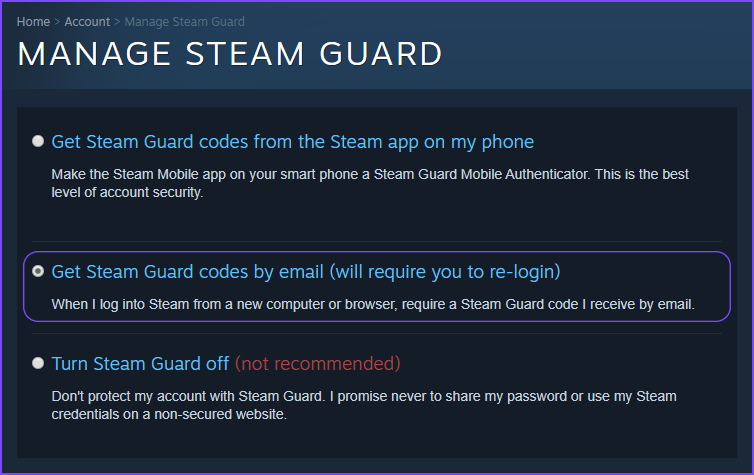 This will disconnect you from the current session, waiting for you to provide the code that has been sent by email.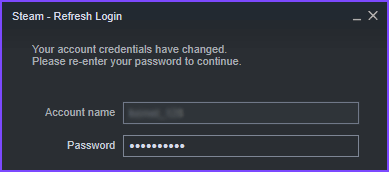 Login with the Gmail credentials that were provided with your order and copy the confirmation number to resume your session.
We recommend checking the option "Remember this computer"
After entering the code, Steam will notify you that Steam Guard it's enabled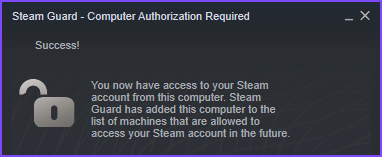 Finally we can authorize Family Sharing to the accounts we want 😊
To do this, go to the Steam Settings again as we did in the first step. This time in Family section.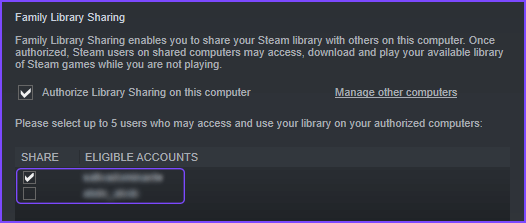 You can select up to 5 users that will get access granted to the game library on the previously authorized device.
Keep in mind that only one account can access the library at the same time
After you've selected the accounts that will be able to access the library, you can log out and enter with the account(s) that you've just authorized to confirm that everything is ok.
Frequently Asked Questions
Is there a limit to the number of devices or friends I can authorize to share my Library?
Yes. You may authorize Family Library Sharing on up to 10 devices at a given time, and for up to 5 accounts that may then use your game library on any of your authorized computers.
Do I need to be online to play a shared game?
Yes. You must be online to access and play games which are shared with you.
Can two users share a library and both play at the same time?
No, a shared library may only be accessed by one user at a time.